Oasis Domestic Abuse Service in National Lottery Awards finals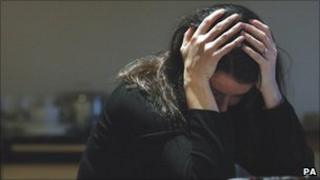 A Kent charity has made it through to the finals of the 2011 National Lottery Awards.
Thanet-based Oasis Domestic Abuse Service will be up against two other charities in the Best Voluntary/Charity Project category.
There are seven categories in the finals and one winner will be chosen from each after a final round of public voting in the autumn.
The seven winners will be announced on a BBC One programme later this year.
All the winners will receive £2,000 to spend on their project.
Safe from abuse
Oasis Domestic Abuse Service offers emergency safe and temporary accommodation to women and their children who are suffering from domestic violence.
As well as a safe house, it also provides an outreach and counselling service, resettlement service and child support work.
The project has received more than £240,000 in lottery funding.
Community fundraising co-ordinator, Loukia Michael said: 'We are delighted to have won a place in the final of the National Lottery Awards."
"That the public have demonstrated such support for Oasis is both a tribute to the bravery of the women who find the strength to strive for a future safe from abuse, and a testament to the memory of the two women a week who are murdered but not forgotten.
"Lottery funding has been crucial to our project and it's great to have the opportunity to highlight the difference that money has made."