Four Kent homes struck by lightning catch fire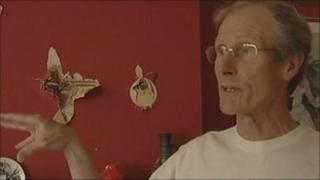 Four homes caught fire when they were struck by lightning in Kent.
Kent Fire and Rescue Service (KFRS) said it received hundreds of calls as thunderstorms swept across the county.
Up to 30 firefighters tackled a blaze in Gravesend, while others responded to incidents in Gillingham, Tonbridge and Stanhope, near Ashford.
Crews attended flooding incidents in Rochester, Tonbridge and Gravesend as the recent sunshine was replaced with torrential rain.
Pembury resident Martin Sully said the lightning appeared have come down the chimney stack, causing damage to his living room wall.
Stanhope resident Margaret Thorn said a lightning strike caused a fire in an upstairs computer room.
"I could smell smoke and burning," she said. "It was absolutely terrifying."
Steve Demetriou, KFRS's director of operations, said: "We are asking the public to help us by only calling if they really need us."
He urged people to avoid making journeys on the roads in treacherous conditions and to ensure they have a working smoke alarm.