Support calls over Fort Halstead's DSTL research lab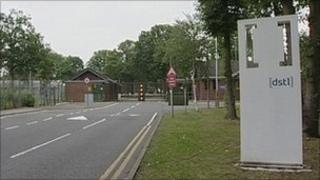 Nearly half the staff employed at a military research centre in Kent that is to close are not expected to be relocated, it has been revealed.
Earlier this month Defence Science and Technology Laboratory (DSTL) said its operations at its Fort Halstead site were to shut following a review.
DSTL, part of the Ministry of Defence (MoD), said staff would be relocated from the site near Sevenoaks.
Local MP Michael Fallon wants the MoD to find jobs for those who cannot move.
Mr Fallon, who represents Sevenoaks, added: "These are government jobs and we emphasise that the government must take responsibility, particularly for those who don't choose to transfer.
"They estimate that over half, roughly of the staff, will want to relocate but that still leaves more than 400 people who we have to help find jobs for."
Private sector research
A group including Mr Fallon, other local MPs and councillors had talks with the Defence Procurement Minister Peter Luff on Wednesday about the future of the Fort Halstead site.
They have called on the MoD to provide for the staff who cannot relocate.
They also want the Kent facility to be opened up to private sector research.
Staff who do want to be relocated will be transferred to Portsdown West near Portsmouth and Porton Down near Salisbury.
The redeployment programme is expected to take about five years.
QinetiQ, a defence technology company that employs about 200 people, is to remain at the Fort Halstead site.