Man jailed for drunken Gravesend flat killing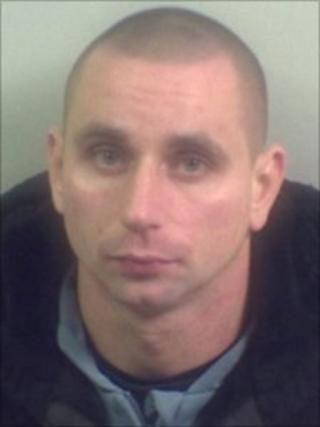 A 31-year-old man has been jailed for eight years for beating to death another man during a drunken assault at his flat in Kent.
Daniel Galkowski, 24, died from multiple injuries in South Street, Gravesend, in December 2010.
A Maidstone Crown Court jury cleared Artur Koslowski of murder but his plea of guilty to manslaughter was accepted by the prosecution.
Post-mortem tests revealed Mr Galkowski had 63 separate external injuries.
Kent Police said the 24-year-old also had internal injuries to his brain, face, ribs and deep tissue bruising.
He was found in a pool of his own blood in the bathroom of Koslowski's flat in Gravesend.
The force said Koslowski went on the run after he arrived at a friend's house and raised the alarm, some hours after Galkowski is believed to have died.
Det Insp Gavin Moss said: "Koslowski managed to evade capture for a couple of days, but we did find him and I am delighted he has been jailed for killing a young man who had much to live for."
He added: "I would also like to thank the Polish community for their assistance and for their patience throughout this investigation, in particular those who felt able to come forward and give evidence.
"Koslowski is now behind bars where he cannot be a danger to anyone else."
In a statement following the verdict, Mr Galkowski's s brother Bartlomiey Galkowski and mother Lidia Galkowski, said: "For us, the sun stopped shining on the day Daniel died.
"He was a loving and wonderful child who was so full of life and never, in my worst nightmares, did I think he would meet with such a horrible death."