Four arrested over sex attack on women in Chatham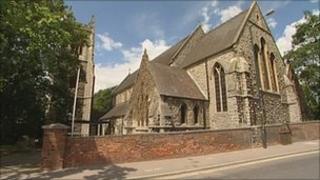 Four men in their 20s have been arrested on suspicion of rape following reports that two 18-year-old women were seriously sexually assaulted in Kent.
Part of Dock Road in Chatham, near St Mary's Church, was cordoned off while police examined the scene earlier.
The four men, who include a 23-year-old from Maidstone, are being held in custody by Kent Police.
The force has appealed for anyone with information about the incident to contact officers.