Family's grief over death of Richard Collier in Margate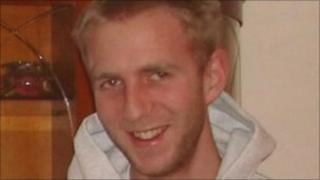 The family of a man killed outside a club after a night out with friends has said they are struggling to come to terms with their loss.
Richard Collier, 25, suffered fatal injuries in an assault outside the Kabuki bar in Margate in the early hours of 25 June.
His father, John Collier, of Folkestone, learned of his death while on holiday in the United States.
He said: "I can't accept he's gone. I can't come to terms with it at all."
He added: "The only way I can really handle the situation is by convincing myself that any moment he will come back and see us."
Charlie McBride, 19, of Brighton Road, Sutton, has been charged with the manslaughter of Mr Collier.
He was bailed when he appeared before magistrates last week and is due to appear at Maidstone Crown Court on Monday.