Dickens artefacts from Medway are loaned to France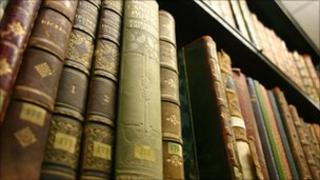 Dickens artefacts from Medway have gone on loan to France as part of a new exhibition near Boulogne.
Original paintings and objects with direct links to Dickens and his family have been given from the Guildhall Museum in Rochester.
Medway Archives and Local Studies Centre has sent over 12 volumes from the Percy Fitzgerald Collection.
The French exhibition is being held in Le Centre Culturel de l'Entente Cordiale Chateau de Hardelot.
It celebrates Charles Dickens' love of that area of France.
Other items on loan include furniture and costumes from the Dickens Museum in London and Broadstairs.
Councillor Howard Doe said: "This exhibition in France, in many respects, is being viewed as the start to the Dickens 2012 celebrations.
"Our colleagues in France recognised the importance the artefacts that Medway holds relating to Dickens, and it is a pleasure to help the exhibition."
He also said all items loaned by Medway Council would be back in the country before the launch of the Dickens celebrations in 2012.
The exhibition in France runs until 23 October.