Sandgate's new £92,000 public toilets open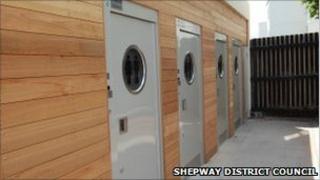 The public toilets in Sandgate have reopened after a facelift costing £92,000, three weeks ahead of schedule.
The old conveniences have been replaced with individual, unisex cubicles each with its own washing and drying facilities.
Shepway District Council is spending £250,000 on its public toilets, including new facilities at Dymchurch.
Councillor Robert Bliss said: "We believe toilets are an important public service despite budgets being tight."