Kent County Council in £1m cuts plan for youth service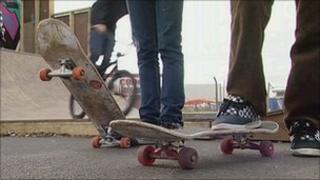 Plans to cut youth services in Kent in a bid to save nearly £1m have been unveiled by the county council (KCC).
Under the proposals, the council would close some youth centres and commission services from local groups and people.
On Monday, cabinet members will be asked to approve plans for a public consultation to begin on 1 August.
Councillor Mike Hill said KCC wanted to continue to provide a "first-class service" in the face of severe financial pressures.
'Jobs to be cut'
He said: "These proposals are intended to transform the way we deliver services to young people so that we can continue to provide a first-class service despite the severe financial pressures we all face.
"We will carry out a consultation with the public to ask their views before any formal decisions are taken and the first stage is for these plans to be discussed by Kent County Council's cabinet on Monday."
Papers to be submitted to the cabinet meeting said spending on youth services would be cut by £1.7m, and spending on commissioning local youth work would increase by about £800,000.
Savings would be found by closing 24 youth clubs and street-based projects.
The council would also cut the equivalent of about 64.5 full-time posts from the current total of 233.73 posts.
But a KCC spokeswoman said the authority could not give exact figures for projects to close and jobs to be cut until consultation had taken place.