Tunbridge Wells' spa water waiting for all clear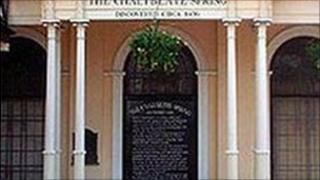 Water from a famous spring in a Kent spa town is still being tested nearly a year after it was shown to have higher than usual levels of bacteria.
Tourists visiting Royal Tunbridge Wells have been unable to drink the water from the Chalybeate Spring, which is in the Pantiles, since last August.
The council said more tests were due to be carried out shortly with the aim of reopening the spring soon after.
The spring was found by a nobleman - Dudley Lord North - over 400 years ago.
Tourists can still visit the site and hear about its history from the costumed staff who work there.
Tunbridge Wells Borough Council has been working with the Environment Agency, Southern Water and the owners of the Pantiles to solve the problem.