Kent's young people urged to oppose cuts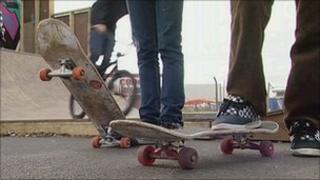 Teenagers in Kent are being asked to support a campaign against county council plans to cut youth services.
Under the plans, Kent County Council would close some youth centres and commission services from local groups and people in a bid to save nearly £1m.
Youngsters and youth workers have been asked to attend an open-door session at County Hall later to air their views.
Dara Farrell, of the British Youth Council's Save Our Youth Services campaign, said talks would be frank.
The member and former chairman of Kent Youth County Council said: "Come and tell the county's decision makers how the dismantling of Kent Youth Service may affect young people across the county."
The meeting has been called by Trudy Dean, Liberal Democrat chairman of the cabinet scrutiny committee, ahead of the proposals being put out to public consultation on 1 August.
Job cuts
"We are providing this opportunity for everyone to come and tell us what they think in a relaxed and friendly get together," she said.
"I am keen to hear from young people whether they think it is appropriate to go to consultation with these proposals."
County councillors have been invited to observe the session ahead of their more formal meeting of the cabinet scrutiny committee later in the day.
Under the council plans, spending on youth services would be cut by £1.7m, and spending on commissioning local youth work would increase by about £800,000.
Savings would be found by closing 24 youth clubs and street-based projects.
The council would also cut the equivalent of about 64.5 full-time posts from the current total of about 230 posts.
Kent County Council said the proposals were intended to transform the way services to young people were delivered so that a "first-class service" could be provided in the face of severe financial pressures.