Dungeness RNLI to get new lifeboat from £6m legacy gift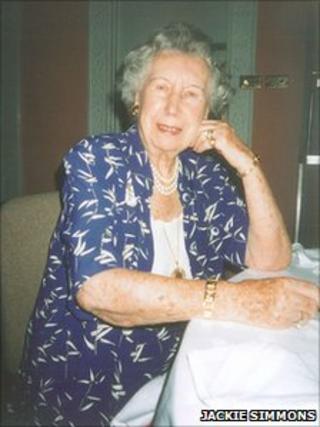 Dungeness is to become the first place in the South East to get the RNLI's new class of lifeboat following a £6m legacy gift.
Barbara Morrell left the money to the RNLI in her will, requesting that it be used to fund a lifeboat for Kent.
A £1.5m Shannon class lifeboat, a new launch and recovery equipment worth £850,000 will be given to Dungeness.
Mrs Morrell, from Bromley, died in 2009, aged 95. Her family supported the RNLI and helped with fundraising.
Chris Ubee, RNLI lifeboat operations manager at Dungeness, said: "I am delighted that Dungeness has been chosen to receive the latest class of lifeboat.
"We are all really excited here at the station. We can't wait for the trials of the new boat due to take place in early 2012."
The Morrell
The new lifeboat will be named The Morrell in memory of Mrs Morrell, her late husband Stanley, her brother-in-law Cyril, and her sister-in-law Patricia.
Family friend and executor Jackie Simmons said: "Barbara would have been overjoyed to know that her home county will benefit from her gift. She was an avid fan of the RNLI's lifesaving work."
Money from the legacy will also go toward the cost of the upkeep and maintenance of the lifeboat.
Sue Fernley from the RNLI said: "This is a particularly generous gift for which we are truly grateful, as we are for all legacy gifts, no matter how large or small, whether they help towards a boat or protective boots.
"They all help our volunteers and lifeguards stay as safe as possible while saving lives."
The Morrell will be launched at Dungeness in 2013.