Ramsgate protest over live animal exports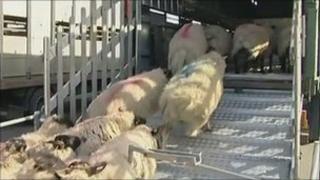 Campaigners have marched through a Kent town in protest at the export of live animals.
Companies began exporting from the Port of Ramsgate in May despite the opposition of Thanet District Council, which owns the port.
Live exports currently take place at the Port of Dover where animal rights protesters have held regular demonstrations.
The National Farmers' Union (NFU) has said animals are well treated.
Britain started exporting live calves to the continent for veal and beef again in 2006, after the lifting of a decade-long EU ban imposed to prevent the spread of BSE.
The district council is taking legal advice on whether it can ban the live shipments.