Rise in number of Kent cannabis farms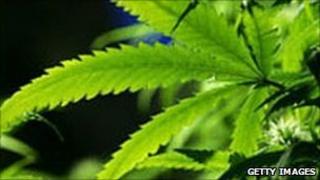 Five times more cannabis farms have been found in Kent compared with two years ago.
Between 2010 and 2011, police found 107 cannabis factories in premises ranging from terraced homes to warehouses.
But police said while the number of gangs involved in the trade has remained the same - the number of smaller producers has soared.
They said more people are cultivating plants at their own home in spare rooms.
Roger Howard, from the UK Drug Policy Commission, said that 10 years ago the drug was grown on an industrial scale but is now often grown in houses.
A Kent Police spokeswoman said: "Historically, cannabis factories were largely run by organised crime gangs.
"However, these have tailed off in recent times because the Serious Organised Crime Agency has been working with individual forces to crack down on this type of crime and this effort has dented business."
Kent Police said they had seen an increase in smaller cannabis farms, with 98 arrests made last year.
Sgt John Hancocks, from Kent Police, said: "There's always going to be these type of facilities.
"It's something we can try and eradicate, but while people still want to purchase it [cannabis] there's going to be a supply and demand."