US-style policing 'not welcome', says authority police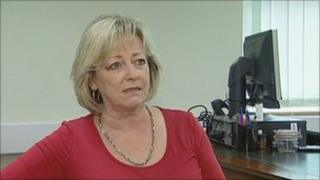 US-style law enforcement is not welcome in the UK, according to the chair of the Kent Police Authority.
Ann Barnes made her comments after it emerged that US "supercop" Bill Bratton is to advise the government on tackling gang culture.
She said she understood the concerns some police had already raised.
Mr Bratton is expected to meet David Cameron in September to discuss violence in English cities, following the riots.
Mr Bratton is credited with restoring law and order in Los Angeles after the riots there in 1992 when he was head of the Los Angeles Police Department (LAPD).
'All things American'
Mr Bratton also led the New York Police Department (NYPD) and has a reputation for being a tough-talking and "zero tolerance" officer.
Ms Barnes said: "The Prime Minister seems very keen on Bill Bratton, who is a very successful ex-police officer from the States, coming over to advise our police who I think were rightly concerned that he was being brought over, as if he was being brought over to tell them what to do.
"I don't understand the fascination with all things American. We have a different kind of policing here in our country. It's policing by consent, not policing by enforcement."
Mr Cameron's decision to bring in Mr Bratton has already attracted criticism from other senior officers and police federation groups.
Sir Hugh Orde, former head of the Association of Chief Police Officers, said: "I am not sure I want to learn about gangs from an area of America that has 400 of them."
A spokeswoman for Number 10 said Mr Bratton would meet with the Prime Minister in September to share his advice and many years of experience in an informal capacity.