Talks on Tunbridge Wells vacant Morrisons site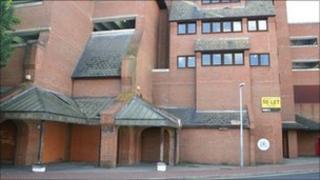 Talks have been held between Tunbridge Wells council and Morrisons on the future of a disused store in the town.
The building has been empty since the store closed in 2006, in spite of calls for Morrisons to allow another retailer to lease the site.
The council said discussions would be complete by the end of September, with an announcement to follow.
Morrisons said it was committed to finding a swift resolution that was also in the best interests of the town.
Tunbridge Wells MP Greg Clark, who was also at the meeting, said: "The people of Tunbridge Wells have run out of patience with this grot spot."
Mr Clark wrote to the supermarket earlier this month saying he had been informed by Tunbridge Wells Borough Council that Waitrose wanted to invest in the site.
"Everyone in Tunbridge Wells considers this to be wonderful news," he said.
"And yet, I am told, Morrisons have now decided not to surrender its lease but instead to keep the store closed in the state that it is in."
Following the meeting, Terry Hartwell, property director for Morrisons, said: "We all have been listening to the strong views of the people of Tunbridge Wells about this store.
"We had a constructive meeting and we pledged to work together to determine a future for this store."
Bob Attwood, leader of Tunbridge Wells Borough Council, said: "I am happy to accept Morrisons' assurances that they will hold discussions on the possible future use of the site."