First Choice faces court action over holiday salmonella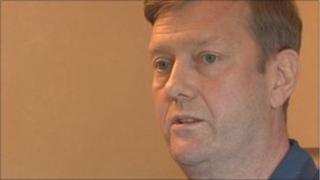 A father plans to take First Choice to court claiming to have suffered long-term health problems since contracting salmonella in the Dominican Republic.
Stewart Green, 51, from Dartford, Kent, missed out on a month of work after his two-week trip to a resort in Samana.
Since the trip in 2009, he claims he has suffered severe symptoms including diarrhoea, vomiting and abdominal pain.
A spokeswoman for First Choice said the firm "closely" audited all its resorts to ensure the strictest hygiene levels.
'Basic hygiene'
Mr Green travelled to Gran Bahia Principe Cayo Levantado resort, operated by the travel firm, at the end of August 2009 with his wife Julie and two children.
He said he had suffered the first signs of gastric illness three days before the end of his stay.
He said: "I was all over the place when it hit me and struggled with diarrhoea, vomiting, abdominal pain, fever and also weight loss."
He claims that he saw food being left uncovered, served at the wrong temperature or undercooked and he said that new food was also mixed with old food.
A spokeswoman for the holiday firm confirmed it had been contacted by Mr Green's law firm, Irwin Mitchell.
'Extremely popular'
"We are disappointed to learn that the law firm has now decided to initiate proceedings against us," she said.
"First Choice closely audits all the resorts to which we operate, including the Gran Bahia Principe Cayo Levantado, to ensure that the strictest health, hygiene and comfort levels are maintained."
She said the resort continued to be "extremely popular" and 100% of customers had rated it as good or excellent in a satisfaction survey in summer 2011.
"We are therefore confident that customers due to travel to the resort will enjoy the excellent levels of quality and standards they would expect from a First Choice property," she added.