Deal amnesia man identified by Kent police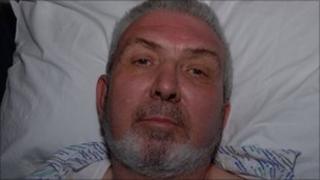 A man who walked into Victoria Hospital in Deal on 18 August apparently suffering from amnesia has been identified, said Kent Police.
The man had told police that he could not recall any personal details although he said he believed his name was Frank.
The 59-year-old Derbyshire man's wife and stepchildren have confirmed who he is and he remains in hospital care.
Kent Police said they would not name him "for welfare reasons".