'Gullible' Canterbury widow duped by conman in warning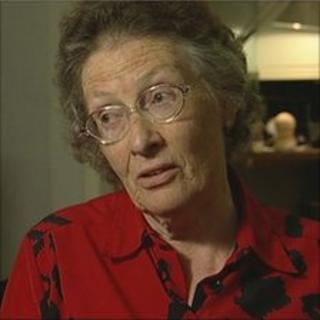 A Kent pensioner has warned others not to be taken in by strangers after she was left terrified by a fraudster whom she befriended while walking her dog.
Janet Hughes, 74, from Canterbury, was duped by Christopher Telemaque, 48, who stole cash and jewellery from her after telling her hard luck stories.
Mrs Hughes said she was cross with herself "for being so gullible".
Telemaque, of Pound Lane, Canterbury, was jailed for 44 months for burglary, theft and fraud earlier this month.
'On edge'
Mrs Hughes, who is a widow, said she was targeted by Telemaque in April after first meeting him about three months before as they both walked their dogs.
She recalled how he first turned up on her doorstep saying that he needed money for his asthma medication, for which she gave him £20.
When he asked her for more money a short time later, she asked him to do some decorating for her in return, which she said he started but did not complete.
Mrs Hughes said she gave him nearly £500 before discovering that family jewellery had been taken from her bedroom when she went to look for her engagement ring on her wedding anniversary on 22 April.
When she confronted Telemaque he persuaded her to buy back some of her jewellery from shops where he had pawned it for cash.
"I didn't realise I was being conned until I discovered my jewellery was missing," Mrs Hughes said.
"I'm very cross with myself for being so gullible. I hadn't met anybody quite like this before.
"Now I'm terrified. I'm so cross with myself and I am so cross with people that all I want to do is to scream 'go away' if anybody comes to the door.
"If I'm not expecting a visitor I'm all on edge. If I'm out shopping I'm all on edge," she said.
Kent Police described Telemaque as an experienced crook who had used classic techniques to gain the confidence of Mrs Hughes.
Det Insp Dennis Webster said: "He'd obviously thought about it and preyed upon her good nature, realised that she's a kind and gentle, caring lady and then taken it upon himself to rob her."