Thanet targeted in violent crime crackdown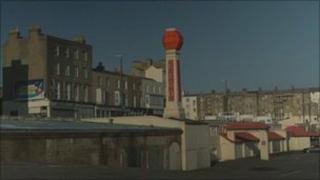 Parts of Thanet are to be targeted in a two-month Kent Police operation to tackle theft and violent crime.
Officers will focus on four priority wards, Margate Central, Cliftonville West, Ramsgate Eastcliff and Ramsgate Central Harbour.
Acting Insp Ian Warner said there had been a slight increase in theft and violent crime in the wards recently.
"We are determined to nip it in the bud," he said. "The emphasis will be to send a strong message to law-breakers."
Truancy sweeps
The operation, which started on Friday and runs throughout September and October, will involve specialist police motorcyclists, dog handlers, the marine unit and rural partnership officers.
UK Border Agency officers will join police on foot patrol and educational welfare officers will join truancy sweeps.
There will also be raids on the homes of known offenders and high-visbility patrols.
Officers will also be visiting scrap metal dealers and licensed premises.