Kent set for 1,000 low-cost homes over next four years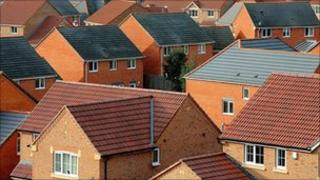 More than 1,000 new homes for low earners could be built in Kent over the next four years, thanks to an agreement between government and developers.
Homes and Communities Agency (HCA) and developers Town and Country Housing Group have struck a deal to build 1,136 affordable homes in Kent.
Some already have planning permission; others are still subject to approval.
The developer, which specialises in low-cost homes, could receive £19.2m from the agency towards building costs.
The HCA said its latest £22m grants package for affordable homes planned in the South East would significantly improve provision in an area that has some of the highest house prices in the UK.
Value for money
But details of precise locations are not being released at this stage.
A spokesman said the agency had negotiated with Town and Country to provide homes to buy and rent for first-time buyers and people on the housing-needs list that would provide value for money and viability in suitable locations.
Town and Country development director Colin Lissenden described the agreement as an "excellent outcome for us as an organisation and everyone who will benefit from these new homes".
The developments need to be completed by March 2015 to qualify for the grants.