Duke of Wellington's map on display in Chatham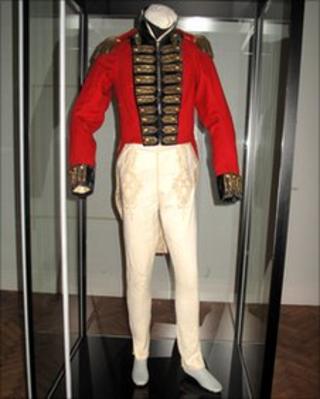 A map used by the Duke of Wellington in the Battle of Waterloo is to go on display in Kent.
The Royal Engineers Museum in Chatham is opening two new galleries celebrating centuries of military history and engineering development.
As well as the map, the Early Engineers gallery will show teeth and other relics collected from the battlefield.
The Corps Today gallery will depict the Royal Engineers' involvement in Iraq and Afghanistan as well as at home.
The museum was awarded a lottery grant in January to fund the new galleries.
Deputy curator Dominique Bignall said: "It [the award] has enabled us to reveal centuries of military engineering evident right here in Medway that transformed not only the local area, but engineering practices across the world."
Visitors to the the Early Engineers gallery can see historic medals, including Sir Richard Fletcher's highly coveted Peninsula Gold Cross, and listen to a recording of an 18th Century diary written by the wife of Gibraltar's chief engineer, during the longest siege ever known on British soil.
The Corps Today exhibition features a large interactive model of Camp Bastion with images, objects and equipment from the past 15 years.
Both galleries are to be opened by the Head of the British Army, Chief of the General Staff, General Sir Peter Wall on 17 September.
Members of the public can see the displays from 1 October.