Vestas wind turbine factory: Consultation on Kent plans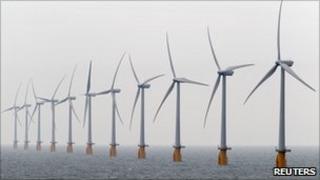 A public consultation has begun on plans to build a wind turbine factory on the Isle of Sheppey in Kent.
Danish firm Vestas has an option to lease the land at Sheerness Docks and make giant offshore wind turbines.
The company, which supplies 40% of the world's offshore turbines, said the factory would employ about 2,000 people.
It is hosting a series of events for members of the public to find out more about the proposal.
Vestas wants to produce its new generation of larger turbines at the site.
It has signed an agreement for 70 hectares (700,000 sq m) of land but has yet to receive planning permission.