Kent health bosses face grilling over 'deficient' services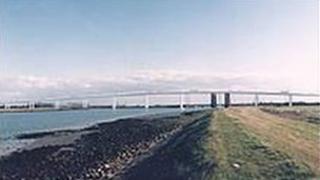 People on the Isle of Sheppey will have their chance to question health administrators about what some residents say are inadequate services.
Health watchdog Kent Link has arranged a public meeting to air the issues.
Patients' have complained about opening hours at Sheppey Community Hospital's minor-injuries unit and "deficient" speech-therapy and diabetes services.
Kent Community Health Trust said full opening hours would be extended next month once staff levels were restored.
The area's health watchdog, Kent Link, said it had received representations from individuals and Leysdown Parish Council about the level of services they received.
Mike Eddy, one of the watchdog's governors, said: "There are issues to do with apparent deficiencies of speech therapy, apparent deficiencies in the provision of diabetes services.
"Hopefully, the various NHS authorities will be there, will hear out those concerns and will start looking to sort [them] out."
The trust's clinical services manager, Gillian Sainsbury, said opening hours had been curbed at the minor-injuries unit because of staff sickness and difficultly recruituing qualified staff.
The meeting, at Minster Working Men's Club in Sheppey, is due to start at 6:30 BST.