Medway Council discuss early death rate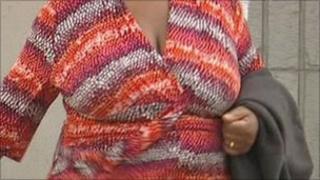 Men in parts of Medway are dying almost 10 years earlier than average, according to a report.
The report by the Public Health Observatory also shows that women's life expectancy is more than three years shorter.
Almost one in three adults and one in five children aged 10 to 11 is obese but early death rates from cancer and heart disease in Medway have fallen.
The report was discussed by Medway Council's cabinet on Tuesday.
The number of obese adults, at 30%, is among the worst rates in the country, with healthy eating and physical activity rates "significantly worse" than the English average.
About one person in 15 in Medway has been diagnosed with diabetes.
Frank Furedi, Professor of Sociology at the University of Kent said: "A lot of people are unemployed and stay at home and watch daytime television and do not engage in very much physical activities and as a result compromise their health and well being.
"I think a lot of these problems are only solvable if the people in these communities begin to become active in the labour market and become active in society.
"The really important thing is to get people to participate in life."