Bishop of Rochester names Colin Boxall as new principal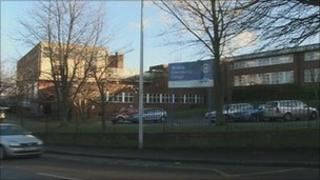 A new principal has been appointed to take over a Kent academy after its former head resigned following a performance review.
Colin Boxall will start full time at the Bishop of Rochester Academy (BoRA) in Chatham in early 2012.
Mr Boxall is currently at St Michael and All Angels Church of England Academy in Camberwell, south London.
BoRA's sponsors said he would be working closely with interim executive principal Andy Reese until his move.
Chair of the governors, Peter Clough, said Mr Boxall had a significant record of success as a head teacher and ability to generate rapid educational progress.
"We are confident that he will lead the academy successfully and build substantially on our recent improvements," he said.
"He has a very good understanding of the Christian ethos of the school."
Mr Reese, who is also head of Greenacre School, took the helm at BoRA on a temporary basis in April after former principal Christopher Sweetman was suspended.
The Church of England academy, which specialises in maths with ICT and music, replaced Medway Community College and Chatham South School in September 2010.
Medway Community College was previously in special measures for over two years.
The academy is sponsored by Rochester Diocese, Canterbury Christ Church University and Medway Council.