Funeral for Crook family held after Chatham house fire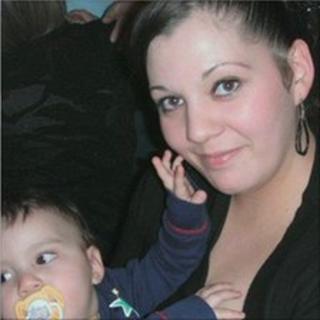 The funeral has taken place of three generations of the same family who were killed in a house fire in Kent.
About 300 people attended the service, which took place at St Augustine's church in Gillingham at 11:00 BST.
Melissa Crook, 20, and her 15-month old son Noah died in the blaze at their house in Chatham Hill on 10 September.
Her father, Mark Crook, 49, who was injured in the fire, died the following week in hospital. His wife and son were also hurt.
Three people, including Dani Muhammadi, Ms Crook's estranged husband, have been charged over the fire.
All three are set to appear at Maidstone Crown Court for a plea and case management hearing on 25 November.
A trial date has been provisionally set for 12 March next year.