Beheaded Kent mother trial collapses in India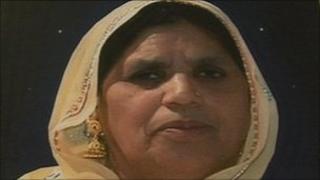 The case against two men who admitted murdering a woman from Kent who was found beheaded in India has collapsed, police have said.
Mother-of-three Surjit Kaur, 67, who lived in Chatham, was killed on a visit to the Punjab region earlier this year.
On Tuesday Kent Police said the trial in India had collapsed. It is believed a witness withdrew their evidence.
In September the force said they had been told the men who were awaiting trial had admitted killing Mrs Kaur.
Under the Indian judicial system a full trial sometimes has to take place even when a defendant pleads guilty.
Officials said that a trial could not take place in this case because there was insufficient evidence from witnesses.
Mrs Kaur went missing in India while on holiday at the end of March.
Police found her body at the start of April, 800 miles away from where she had been staying.