Lympne targeted for third time in copper cable theft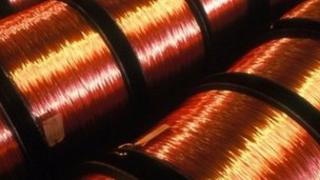 Metal thieves have targeted the same Kent village for the third time in a year leaving residents without telephone lines and broadband.
BT engineers found hundreds of metres of copper cable were stolen when faults were reported by 50 residents of the village of Lympne on Friday.
Two cables were also severed and engineers worked throughout the weekend to try to restore connections.
BT said they hope to have everyone back in service by 29 November.
Local resident Maureen Jones had to go and stay with her elderly mother after finding she had no landline to contact her.
She said: "I was also concerned for my elderly neighbours. They have the alarm systems and, of course, without a landline they weren't working.
"How dare they put people into danger like this."