Ramsgate IVF patient's frozen embryos 'lost by clinic'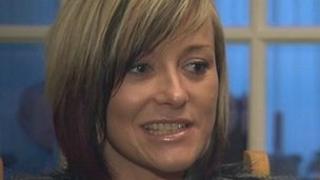 An inquiry is under way after it emerged staff at a Kent clinic specialising in IVF may have lost a woman's frozen embryos.
Alison Austin-Hennessy said she was told her embryos had been misplaced at the Chaucer Hospital.
She said she felt sick when she was told about the loss four weeks ago.
The private clinic in Canterbury said it had "robust processes" in place for handling and storing embryos but said it was investigating.
Ms Austin-Hennessy, of Ramsgate, had hoped to have a second child after spending thousands of pounds on fertility treatment.
'Paper trails'
She said: "I was physically sick. For two or three days, I was ringing them up because I just expected them to be found.
"There's no good scenario. I just have to deal with it emotionally and move on because they've gone."
In a statement, the hospital did not directly refer to whether the embryos were missing but confirmed an inquiry was being carried out.
"We are, however, extremely confident that there have been no errors with regard to implantation of any embryos and any patients who have received treatment at the unit should not be concerned about this," the hospital said.
Fertility specialist Michael Rimington said: "It's very unlikely those embryos have been put in anyone else.
"The likelihood is more that the consent process and duration of storage was exceeded in which case they had to be disposed of.
"But there are ways of going about it and the proper paper trails must be in place."