Sheerness lifeboat captain given award for long service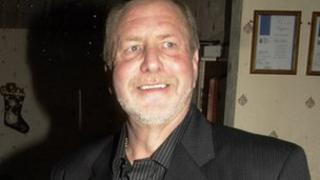 The coxswain of a Kent lifeboat has received an award in recognition of his 30 years full-time service.
Robin Castle has been the coxswain of the Sheerness lifeboat since December 1981, before which he was the skipper of a Medway Port Authority patrol boat.
The RNLI crews, many of whom are volunteers, provide a maritime search and rescue service for the Kent coast from the lifeboat station.
Mr Castle said: "I was overwhelmed when it was sprung on me."
He praised those working on the lifeboat with him.
"Of course none of my work could have been possible without the crews past, present and those no longer with us," he said.
Mr Castle was made an MBE in the Queen's New Year Honours List in January 2010.
He also was presented with a bronze medal for gallantry by the RNLI after the great storm of 1987.
Colin Washford, the Sheerness lifeboat operations manager, said: "I have known and served with Robin since he joined the station, he is highly respected not only by the crews past and present, but also by the RNLI nationwide, and the accolade is richly deserved."