Kent County Council scraps managing director role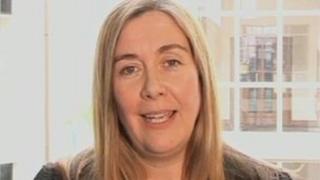 Kent County Council (KCC) has voted to scrap the role of managing director, a week after announcing the holder of the post was leaving.
Katherine Kerswell was ousted from the job she had held for less than two years with a reported £400,000 pay-off.
The decision to axe the post to save money is part of a wider cost-cutting drive, which will see 1,500 jobs going at County Hall.
Out of 62 councillors who voted, 55 were in favour and seven against.
Ms Kerswell's pay-off was criticised by Unison spokesman David Lloyd, who said her severance package was "extraordinary" and "a bitter pill for workers who are losing their jobs".
KCC leader Paul Carter said the council would save £500,000 over three years by cutting Ms Kerswell's post.
He said it would be able to operate very successfully without a managing director and that the severance payment had been approved by the Audit Commission.