Maidstone Hospital's midwife-led birthing centre opens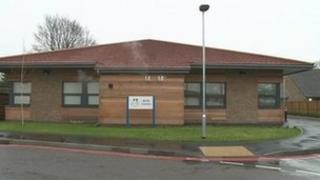 A new midwife-led birthing centre which cost nearly £3m to build has officially opened at Maidstone Hospital.
It follows the controversial decision to move consultant-led maternity services away from Maidstone to the new site at Tunbridge Wells Hospital.
Campaigners had feared a lack of specialist care at Maidstone would put babies' lives at risk.
However, the government backed West Kent Primary Care Trust's decision to downgrade the unit.