Gravesend grandmother dies after being told of burglary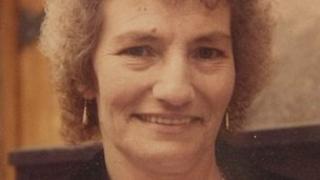 A 79-year-old woman suffered a fatal heart attack after being told that her Kent home had been burgled.
Dorothy Burley's home in St Hilda's Way in Gravesend was broken into while she was staying with her daughter on 10 January. She died the following day.
Her partner was in hospital after suffering a heart attack himself.
"She had been feeling rundown and I think the burglary was the final straw and just tipped her over the edge," said her daughter Sandra Rayfield.
Thieves stole jewellery of sentimental value to the family including items given to Mrs Burley by her late husband and three engraved bracelets.
'Irreplaceable jewellery'
Televisions and computer games were also taken.
Mrs Rayfield said: "Our mum loved her home and was very house proud and she was devastated when she found out that it had been broken into.
"The person who did this deserves to get caught.
"Nothing can bring mum back, but we would love to get the jewellery back as to us it is irreplaceable."
Det Sgt John Ralph said house-to-house inquiries had been carried out.
"This burglary had a tragic ending," he said.
"I appeal to anyone who has any information about the break-in to contact us immediately.
"Maybe you saw someone acting suspiciously in the St Hilda's Way area on Tuesday night or you have since been offered the jewellery for sale."