Kent hospitals' recruitment drive for Portuguese nurses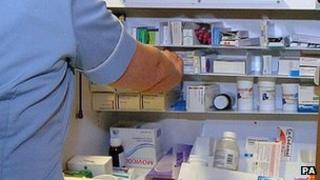 A hospital trust in Kent is recruiting nurses from other countries because it says there is a shortage of potential staff in the UK.
Maidstone and Tunbridge Wells NHS Trust is looking to employ 40 more qualified nurses across its two major hospitals.
It has launched a recruitment drive in Portugal and 26 nurses from Ireland are joining the trust by February.
A Tunbridge Wells recruitment consultancy for the NHS said the drive was not necessary.
Nick Cavanagh from First Call Medical, a Tunbridge Wells NHS recruitment consultancy, said: "It's cheaper for them to go abroad to get the nurses. Yes they say they're paying them the same sort of rates but they are getting higher qualified nurses."
English 'checks'
Sarah Dodsworth, operational manager for the Royal College of Nursing in the south east, said the nurses recruited from Portugal and Ireland may have more experience than those in Kent.
She added: "As long as care is being provided safely and of a good quality then nurses do have a right to come from Europe and work in this country."
Roy Lilley, a former health trust chairman and now a commentator on the NHS, said: "As a trust you go through all the palaver of going to other countries and then you've got to get the nurses on the register and check their English. You don't go through all that lightly."
The trust, which said it was accepting applications from nurses in the UK, said the recruitment drive was both planned and a response to the increased number of patients being treating in the new Tunbridge Wells Hospital which has greater than initial expectations.
The three other trusts in Kent, East Kent Hospitals, Dartford and Gravesham and Medway Maritime, all said they do not actively recruit from overseas.