Man found guilty of Chatham flat killing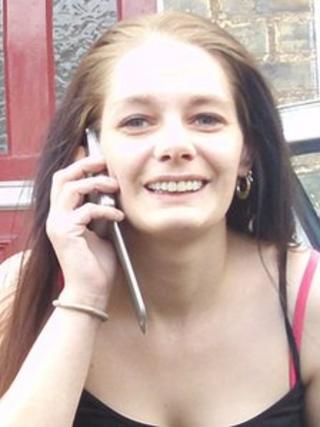 A man has been found guilty of killing a Kent woman who was found dead in a flat in Chatham.
Marcus Coates, 44, of Ernest Road, Chatham, was originally charged with murder but was found guilty of the lesser charge of manslaughter.
Jennie Banner, 32, was found dead in her flat in Chatham in August.
After the hearing at Maidstone Crown Court, Kent Police said Coates was a drug addict who strangled Ms Banner and left her body for five days.
A statement from the force said Coates killed her after visiting her flat in Five Ways Court, Chatham High Street.
Police said he left her body on the bed, covered her with a duvet, and closed the curtains, before taking her keys and phone and locking the flat.
'Never grew up'
The pair were known to each other through friends and Coates had claimed her death was an accident during an intimate act between the two, a statement from Kent Police said.
After the court case, Ms Banner's mother said her popular and creative daughter, who had always lived in Medway, had just decided to study for a career in hairdressing.
A statement issued by Ms Banner's two sisters, said: "She's a missing link now between us. She was the middle sister and we miss her so much.
"She never grew up and was so full of fun. She had a bright future. We saw that and so did she."
Sentencing was adjourned until 2 March.