Bogus warden 'fining Ramsgate dog owners' says council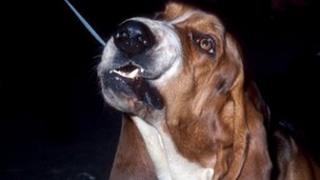 Dog owners have been warned to be on their guard after reports that a bogus warden has been giving £50 on-the-spot fines to people in Ramsgate.
The man wears a uniform and approaches people who let pets run in areas where leads are required or do not clean up after them, Thanet council said.
Council leader Clive Hart said wardens do not issue on-the-spot fines.
Sheree Bell, chairwoman of Friends of Ellington Park, said it was not known if anyone had handed over any money.