Chatham man Gary Rimmer banned from football matches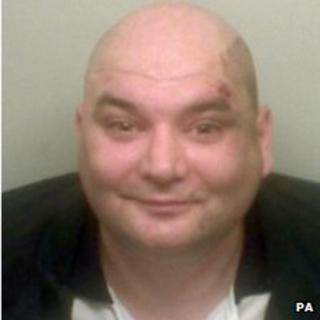 A football fan who attacked stewards at a match has been banned from games in the UK and abroad for three years.
Gary Rimmer, 35, from Pheasant Road in Chatham, Kent, was found guilty of assaulting two stewards at the Gillingham v Barnet fixture in October.
He received an 18-month community and supervision order as well as the football banning order.
Kent Police said dedicated "football spotters" look out for those who have been banned from football grounds.
The ban, which was handed out on Monday, extends to all matches from the Blue Square Premier League, the top level of non-league competition, and upwards, a Kent Police spokesman said.
The unit of specially trained officers was formed last July after a change in the law meant regulated games would include non-league football matches.
Supt Ian Hall said: "We are very satisfied with the banning order and it shows that not only do the courts take these offences seriously but it proves the value of the new unit within Kent Police."