Kent Police make more arrests in Medway drugs crackdown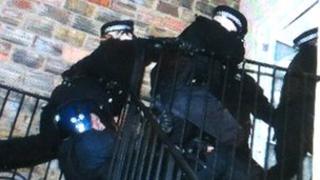 A further 11 people have been arrested as part of an undercover investigation into drug dealing in Kent.
Twenty-one people appeared in court on Wednesday charged with supplying drugs in the Medway Towns.
The early-morning warrants were the result of a three-month undercover investigation targeting street-level dealers.
Police have seized crack cocaine, heroin, cannabis and stolen property.
Assistant Chief Constable Gary Beautridge, who led the operation, said: "We have continued today with action to infiltrate and bring down an organised drug network and our action will not end here.
"Our message is simple - if you are involved in supplying drugs then we will target you.
"If you didn't get an early wake up call from officers today or on Tuesday, expect one soon. You will be arrested."