London 2012: Kent tourism to benefit by £300m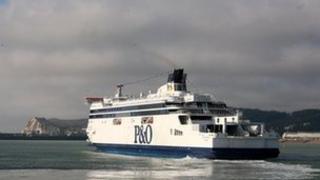 Kent tourism is set to benefit by more than £300m as a result of the Olympic Games, Visit Kent has predicted.
Tourism is worth £3.2bn each year to Kent's economy with 56.6 million people visiting the county each year.
The tourist organisation said visitors would spend an extra £324m in the four years following the Olympics.
It said many of the 240,000 people expected to travel through Kent to the Games would return to explore the county in the following few years.
During the Olympics, 90,000 people are expected to arrive in the UK at the Port of Dover.
A further 150,000 visitors will arrive by train through the Channel Tunnel and then travel up to the capital by train.
A spokeswoman said: "Visit Kent has been working for the past five years to deliver not only a great 2012 but more importantly take advantage of the Games' attention and showcasing to build a tourism legacy for many years to come."