Kent school in bogus Facebook profile alert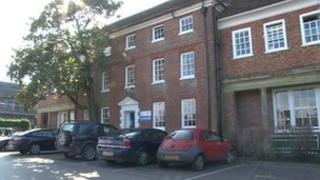 Pupils at a Kent school have been warned to be on alert after a fake Facebook account purporting to be that of a teenage girl was discovered.
It is thought 61 pupils at Homewood School in Tenterden became Facebook friends with the bogus teenager, before the faked online profile was deleted.
The alarm was raised by a mother whose daughter told her about a Facebook conversation she had with the "girl".
Kent Police were alerted but by then the profile had been deleted.
Facebook 'risks'
Principal Sally Lees said the parent was concerned enough when she saw the kind of conversations that were going on with her child that she felt it was "more than just friends talking together on Facebook".
She said teachers had reminded all pupils to be aware of the risks of making new friendships online.
A police spokeswoman said officers had been made aware of the incident.
She added: "As there is nothing to suggest that the content of the conversations had been sexual in nature and as the account profile in question no longer exists, there are no further lines of inquiry."
She said police were working to ensure schools, young people and their families were aware of risks on the internet and added that safety advice could be found on theChild Exploitation and Online Protection: Thinkuknowwebsite.
'Appropriate action'
A Facebook spokeswoman said the safety of the people who used its site was a top priority.
"We have reporting links on every page of our site and we encourage people to report anything that makes them uncomfortable so we can take appropriate action.
"However, in today's digital world we believe that it's important that we all work together to educate people about how to use the internet safely.
"We have specific advice for parents, educators and teens in our Family Safety Centre to help people have conversations about safety and technology early and often.
"Finally. just as you wouldn't talk to strangers on the street, we urge people not to add or accept friend requests from people they don't know."