Kent councils tackle discount claim fraud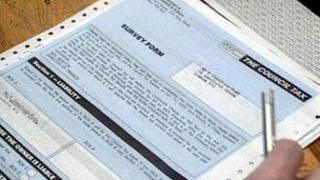 Two Kent councils say a company has recovered £300,000 from those fraudulently claiming council tax discounts.
The company employed by Tonbridge and Malling and Gravesham councils carried out credit checks on those claiming the 25% single person discount.
In Gravesham, 706 people were found to be ineligible for the discount, with 237 people in Tonbridge and Malling.
A civil liberties group said innocent people could be targeted by the checks.
The Audit Commission said illegal claims for the single person's discount are costing councils £90m a year.
Northgate Public Services is employed by both councils and is given a file listing all the names of people claiming the discount in the two boroughs.
Sue Holloway, from Northgate, said the company then checks the list against data from third parties, including credit reference agencies.
Nick Pickles, from civil liberties group Big Brother Watch, said that when children leave home it is not uncommon for them to use their parent's address for their correspondence and bank account details.
Sensitive data
He said the parent could apply for the discount, but the records would show more adults sharing the address.
"How many innocent people have to go through the process of appealing against a wrong decision based on wrong information?
"The worry is that the council is handing over an awful lot of sensitive data on people who have done nothing wrong and that's going to third party companies with very little control."
The councils said they paid about £30,000 for the work to be carried out.
James Flannery, the benefits investigation manager for both councils, said: "Over the two authorities, the last time we did a data match, we received just over £300,000.
"We write to the customer first, saying we have this discrepancy and we ask for more information.
"The figures talk for themselves. We have a duty to protect the public purse."