Cookham Wood Prison 'making progress'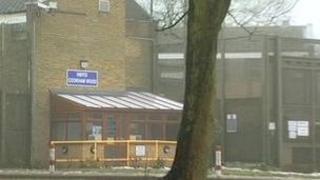 A Kent young offenders institution that was deemed "seriously unsafe" has made improvements, inspectors have said.
In 2009 an inspection of Cookham Wood in Rochester found inmates refused to leave their cells - even to eat - through fears for their safety.
However, during an announced visit in November inspectors found young people felt "safer" at the institution.
Martin Lomas, deputy chief inspector of prisons, said: "This is quite an encouraging situation."
'Intensive care'
Prison inspectors looked into four areas - safety, respect, activity and approach to resettlement - and found they were "reasonably good".
Mr Lomas said: "There has been quite a bit of intensive care and the prison is well-led.
"Young people feel safer and staff are more confident in addressing issues like violence and anti-social behaviour - they use mediation, they use less force than they did previously."
Despite the improvements, the inspection report stated that more was still needed and the number of violent and anti-social incidents remained high.
It also said it was "inappropriate" that all new inmates were strip searched and access to showers was "inadequate".
Andrew Neilson, from the Howard League for Penal Reform, said: "The concern we have about this is that Cookham Wood can improve, and it is improving, but in the end it is a particular model for custody children which is based on the adult idea of a prison and we don't think that is appropriate for children.
"They are not safe places for children."
He believes secure childrens' homes would be a better option, but he said there was currently only one in Southampton which served the South East.
"Cookham Wood can address the criticisms made by the inspectorate but there are more fundamental questions that we need to think about and the government needs to be thinking about on how we treat children," said Mr Neilson.