Martyred Archbishop of Canterbury commemorated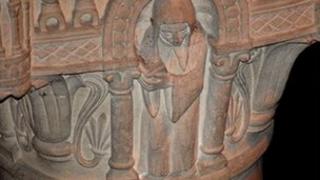 Events have been taking place in Kent to mark the 1,000th anniversary of the martyrdom of an Archbishop of Canterbury.
St Alphege was the Archbishop of Canterbury when a large Viking army besieged the city in September 1011, setting fire to the cathedral.
Many residents were killed and St Alphege was taken hostage, and a ransom demanded for his release.
On 19 April 1012, he was killed after refusing to allow any money to be paid.
He was later made a saint.
Several churches have been named after him including St Alphege Church in Canterbury and churches in Whitstable and Seasalter.
Canterbury's Lord Mayor, Councillor Ian Thomas, has dedicated a Judas tree to commemorate St Alphege and the Viking siege in St Radigund's Street.
A Viking city trail is also taking place on Saturday on a route around the city taking in several historical sites.