Chiddingly villagers to open a new community shop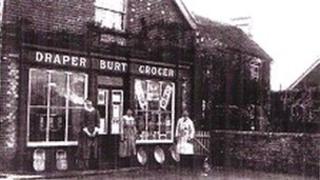 Residents in a village in East Sussex are working together to open a local shop, more than 10 years after the last one closed down.
Until the business shut in 1999, there had been a village shop in Chiddingly for more than 100 years.
Villagers said they felt lost without a shop and have set up a co-operative to start a new one.
Debbie Felstead said the new shop will be the "essence" of the community.
'Passionate communities'
Ms Felstead, who has lived in the village for 20 years, said: "It's not just a shop, it's a meeting place and an opportunity for local people to source local produce."
The Chiddingly Community Shop secured a £42,000 grant from the Wealden and Rother Rural (WARR) Partnership. The funds will be used to convert a redundant farm building in Farleys Farm Yard into a shop.
"This is a great example of a community coming together in difficult times to provide the village shop they need," said Roy Galley, from the WARR Partnership.
"Whilst this is restoring a lost facility, it is also looking forward, tackling today's problems of fuel prices and food miles, and building a more vibrant community for the future."
So far, 42 villagers have volunteered to help run the project which is chaired by Gail Giles. "There are a number of community shops springing up in the south east, the big difference is we are not run as a profit making business," she said.
"It is passionate, small communities who want to have a human face to their shopping experience and want to meet other villagers every day and don't want to have to drive and get in a car to do that.
"As long as people can buy local produce at reasonable prices then they will keep wanting to use the shop.
"It's something that is really, really, missed."
The group are hoping to open the new shop in the summer.