Exhibitions held on Fort Halstead development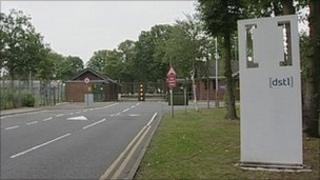 A series of public exhibitions is being held about the future of a specialist military research centre in Kent.
The Ministry of Defence announced last year it was pulling out of Fort Halstead, near Sevenoaks, with the loss of about half of the 840 skilled jobs.
Staff who want to move are transferring to Portsdown West, near Portsmouth and Porton Down, near Salisbury.
The owners of the 300-acre site said they wanted to identify new development options.
Armstrong Kent LLP, backed by Deutsche Bank's development arm and property company Hines UK, bought the site from defence technology company QinetiQ in 2005.
'Heritage and economy'
QinetiQ, which employs about 200 people, is to remain at Fort Halstead.
Armstrong Kent said it wanted mixed use development of the site currently occupied by the Defence Science and Technology Laboratory.
"It is essential that a long-term plan is in place to secure the future of Fort Halstead and safeguard its role in the heritage and economy of the area," said spokesman Stephen Roberts.
"The challenge we now face is to deliver a sustainable, balanced solution for the site that combines employment space with other complementary uses of an appropriate mix and scale."
Two exhibitions were held at Donnington Manor Hotel, Dunton Green and Knockholt Village Centre on Thursday.
Others will take place at Otford Village Memorial Hall and Halstead Pavilion on Friday.