Charges dropped in Gillingham car wash shooting case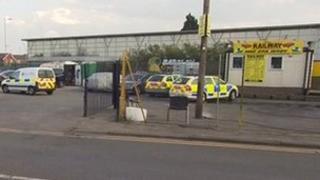 Charges have been dropped in the case of a man who was accused of affray and making threats to kill after a shooting at a Kent car wash.
Adam Green, 24, of Hards Town, Chatham, appeared at Medway Magistrates' Court on Wednesday.
A spokeswoman for the magistrates' court said that both offences had been discharged.
Two men aged 27 and 34 were injured in the incident in Railway Street, Gillingham, in April.