'Opposition' forces Pride in Canterbury website closure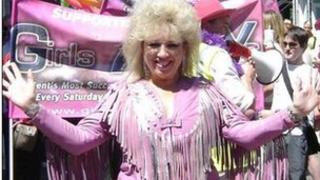 A website for gay, lesbian, bisexual and transgender people in Canterbury is closing because of "opposition" to it.
Pride in Canterbury said that after nine years and two gay pride days in the city, they were "unable to bring the community together".
Site founder Andrew Brettell and his partner are moving to Norwich, where "progress" towards equality is better.
John Gilbey, city council leader, said however: "We have given them a lot of moral and financial support."
In a statement, Mr Brettell said: "Young, middle-age or old - there is little for gay people in Canterbury.
"We are therefore moving to Norwich, a vibrant city, where the progress towards GLBT equality is already taking place."
In 2009, Canterbury Pride complained the city was a "cultural wilderness" and one of few in England without any gay bars.
Mr Brettell said the city failed to welcome its "closeted" LGBT community.
The Local Government Ombudsman said an investigation had found no grounds for Pride's claims, adding the organisation had been given funding by the council.