Microchip scanners to tackle Kent dog thefts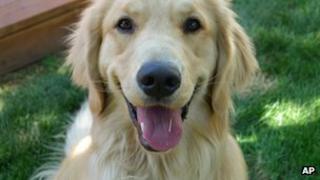 A "dramatic increase" in the theft of working dogs will be tackled with newly-purchased microchip scanners, police said.
Kent Police said 20 dogs were reported stolen in the county between August and December last year.
Criminals can get hundreds and sometimes thousands of pounds, for animals including spaniels, Labradors and retrievers.
Police said they were being stolen for sale, ransom and for breeding.
The Kent Police Dog Unit has given DogLost, which reunites lost dogs with their owners, £400 to buy 10 scanners to identify whether a dog has been reported lost or stolen.
'Animal snatched'
The money came from the Kent Police property fund, which comes from the auction of lost property and items seized in police operations.
PC Nigel Marshall, from the dog unit, said Iwade and nearby Sittingbourne were the worst hit areas for thefts, although dogs were being stolen across Kent and the South East.
"Dogs are being stolen for a variety of reasons including for ransom, sale, work and to breed from," he said.
"Animals are being taken from kennels, vehicles and in some cases, people out walking their dogs have been assaulted and the animal snatched."
Kent Police said four of six dogs reported stolen in the Sittingbourne area since 22 January were recovered safe and well.
A 22-year-old man arrested in connection with the thefts has been bailed until 27 February, pending further inquiries.