Folkestone's Linda Gorey jailed for three burglaries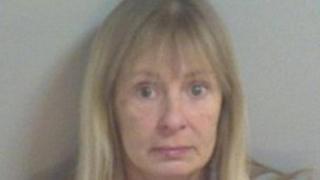 A woman who admitted breaking into three homes in Folkestone has been sent to jail.
Linda Gorey, 52, of Moat Farm Road, Folkestone, broke into two homes in Bonsor Road and one in Watkin Road, between 15 and 18 January.
In the Bonsor Road burglaries she was disturbed, but took jewellery and a purse. A handbag she stole from Watkin Road was found in her tumble drier.
She was sentenced to 29 months in prison, at Canterbury Crown Court.